The Romanians (Ceausescu and then Lady Gymnasts)...

Martin Luther's concept sound-bite of "A Mighty Fortress Is Our God" could have been taken from the church buildings of Transylvania, where the idea was not only to invite the Holy Spirit in,
but also to keep the unholy and mean spirits out.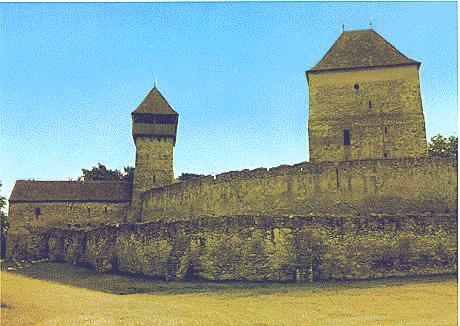 There is a word in German, Kirchenburg, that means "Church Castle."
Upon leaving church, your first view would have been of the walls between you and the enemy,
and "compassionate service" would be more like "O'er the Ramparts We Watched."
Food was stockpiled, wells were dug, and in times of emergency
the townspeople had to live in the church for months at a time.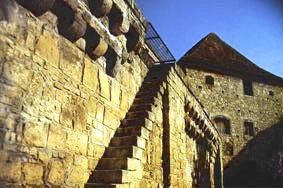 It helps to remember that those thick stone buildings on the top of the hill
were not designed to look romantic for tourists,
but as a defense against people trying to send you on to your reward prematurely.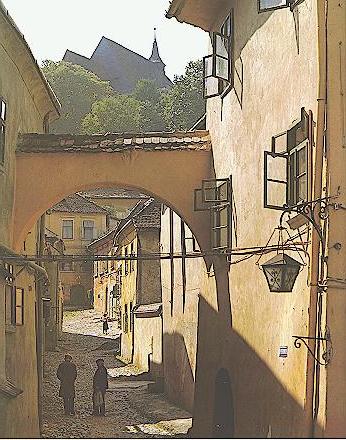 Just for three short examples of how war visited Marianne's hometown:
(1) a sadistic Habsburg commander named Basta
set the entire city of Székelyudvarhely on fire in 1602;

(2) Since the town actively participated in the Hungarian revolution of 1848,
it was forced to pay ransom to the Austrian court;

(3) the advancing Russian armies were not exactly polite
to people like Marianne and her parents at the end of World War II,
so the family left everything behind and started over as refugees in Austria.
---