---
What is Transylvania?
---
For most people, Transylvania is a stereotype,
a fictional place to air dark attitudes, an alleged place of horror.

But this has got to stop.
Transylvania is also a real place
where you can spend hours at a time
(even at night)
without seeing a vampire or a werewolf.

Just as Pennsylvania means "Penn's Woods"
and Sylvania means a kind of lightbulb that burns out fairly quickly,
Transylvania means literally "through the woods" or "beyond the woods,"


and that is a good description for where it is located.

By the way: the lake pictured above was created by a mudslide into a river in 1937,
and the water has so much iron oxide and calcium carbonate in it
that the trees below the surface are perfectly preserved.
But no fish frolic in so-called "Killer Lake."
This and other instances of chemical and geological oddities in Transylvania
contribute to the sense of eerieness that is projected onto the area from outsiders.
The name for Transylvania is
Erdély in Hungarian,
Ardeal in Romanian,
Erdel in Turkish,
and Siebenbürgen in German.

To learn more about Transylvania,
there are two castles you can visit:
The first is the Dracula Castle in Romania,
but it's a fake, a tourist trap.
The much preferred and recommended one is
Castle Horneck in Gundelsheim (Germany) .

Gundelsheim is famous for its Sauerkraut
and its Transylvanian Saxon Museum.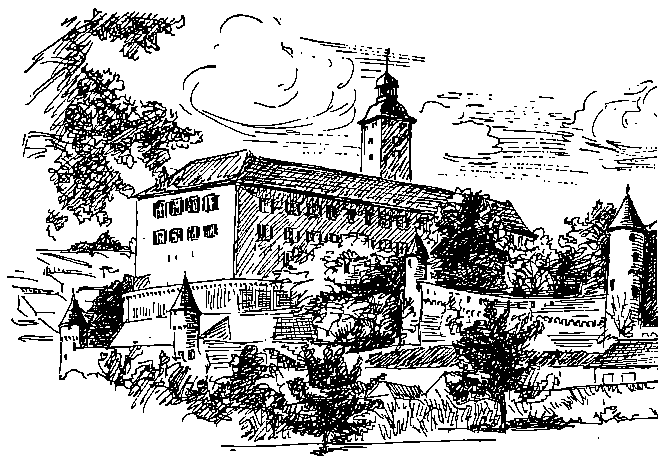 ---
---