---
Richard Hacken




European Studies Bibliographer




Harold B. Lee Library




Brigham Young University




Provo, Utah, 84602, USA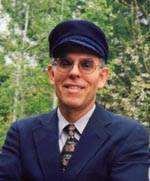 Webpages
---
Vita
Education, employment, publications, contact information.
---
Deutsche Dichterhandschriften des Poetischen Realismus: Ortsverzeichnis
- dichterwiki.lib.byu.edu -
(A localities index to manuscripts of 401 German-language authors
of the late nineteenth century
compiled in cooperation with Marianne Siegmund)
---
EuroDocs: Primary Historical Documents from Western Europe
- eurodocs.lib.byu.edu -
(Documents in transcription, translation or facsimile)
---
Letters of Philip II, King of Spain, 1592 - 1597
(Previously unpublished letters held in the Brigham Young University Library,
Department of Special Collections)
---
World War I Primary Document Archive
- wwi.lib.byu.edu -
(Cooperative venture with history list WWI-L)
Die Österreichisch-Ungarischen Dokumente zum Kriegsausbruch
(Austro-Hungarian Documents on the Outbreak of War, 1 July 1914 - 27 August 1914)
---
Translations:
The Poetry of Galsan Tschinag (2005)
With an introduction to Tschinag's German-language poetry and his Tuvan Shaman background,
a searchable bibliographic database of primary and secondary literature,
and the following anthologies translated into English:
All the Paths Around Your Yurt (Alle Pfade um deine Jurte, 1995)
You Will Always Be Untamable (Nimmer werde ich dich zähmen können, 1996)
Cloud Dogs (Wolkenhunde, 1998)
Oracle Stones as Red as the Sun (Sonnenrote Orakelsteine, 1999)
The Stone Man at Ak-Hem (Der Steinmensch zu Ak-Hem, 2002)
Beyond the Silence (Jenseits des Schweigens, 2006) .
Book-Length Translation:
Into the Sunset: Anthology of Nineteenth-Century Austrian Prose
Riverside, California: Ariadne Press, 1999.
---
"House of Learning Lecture:"
Into the Imagined Forest: A 2000-Year Retrospective of the German Woods
presented at BYU on November 20, 2008.
---
ACRL WESS 2003 Program Address
in Toronto, June 23, 2003:
Types of Digital Library Cooperation in German Studies
---
ARL German-North American Resource Partnership
Meetings in Göttingen & Leipzig, March 1999
Digital Libraries Working Group Presentation
at the ARL German-North American Resource Partnership Meetings
in Munich, 29 July 2003
---
Research Assisted by a
Nijhoff International Western European Studies Grant:
Towards Reconstructing the Fate of Viennese Jewish Libraries in the Nazi Era
The Jewish Community Library in Vienna:
From Dispersion and Destruction to Partial Restoration
Leo Baeck Institute Year Book 47 (2002): 151-172.
---
ALA WESS 1997 Pre-Conference Keynote Address:
The Current State of European Studies in North America
and of Scholarly Publishing in Western Europe
Appended by a statistical report:
Major Scholarly Presses of Western Europe
As Held in One Medium-Sized North American University Library
---
"The RLG Conoco Study and Its Aftermath: Is Resource Sharing in Limbo?"
The Journal of Academic Librarianship XVIII/1 (1992): 17-23.
---
Webpages within WessWeb:
homepage of the Western European Specialists Section,
Association of College and Research Libraries,
American Library Association

French Studies Web: Politics & Government

German Studies Web: History
German Studies Web: Politics & Government

Iberian Studies Web

Italian Studies Web: History
Italian Studies Web: Politics & Government

Scandinavian Studies Web
---
Guides to Library and Internet Resources:

American Sign Language - http://guides.lib.byu.edu/asl -
European Studies - http://guides.lib.byu.edu/europe -
French Studies - http://guides.lib.byu.edu/french -
German Studies - http://guides.lib.byu.edu/german -
Italian Studies - http://guides.lib.byu.edu/italian -
Scandinavian Studies - http://guides.lib.byu.edu/scandinavian -
Linguistics and TESOL - http://guides.lib.byu.edu/linguistics -
---
Website of the Hacken & Galka Families
- www.hacken.org -
Five generations, from grandparents to grandchildren...
With brothers, mothers, cousins, German & Austrian second cousins, etc.
Selected Poetry of Richard Hacken
- http://www.hacken.org/poetry/ -
"So... I Married a Transylvanian."
- transylvanian.lib.byu.edu -
A Non-Scholarly and Highly Subjective Look at the Land "Beyond the Woods"
December 2000.
---

Est. 14.07.97 ( Bastille Day)