"What are trenches?" Bobby asked.
"They are long ditches dug in the earth," Uncle Jack said., "and our soldiers fight the enemy from them. Sometimes they never even see the men they are fighting.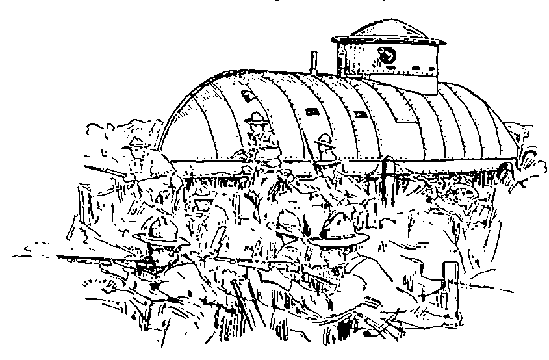 "But trench fighting is not the only kind. There are battles in the air and sometimes our soldiers meet the enemy face to face. Many of the cannon they use are so big it takes half a dozen men to fire them. Sometimes these guns are on automobiles and are built so they can fight aeroplanes.
"The battles in the air are fought by aeroplanes. They are big machines which have wings and fly in the sky like birds. The men who ride in them are called Aviators, and they are very brave indeed.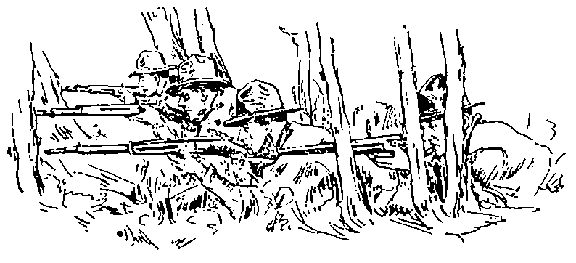 "It often happens that aeroplanes fly over the lines of the enemy just to see what the soldiers on the other side are doing, and sometimes they drop bombs.
"The Tank is another machine which is feared by the enemy. It is a big war automobile run by gasoline. It is covered with heavy iron and armed with big cannon. Soldiers ride inside it during a battle and fire the guns at the foe.
"A soldier's life is full of different duties. Sometimes he has to guard the camp and spend hours waiting for the enemy; at other times he stays in the trenches ready to shoot at any moment; and sometimes he is sent back of the lines where there is no fighting going on."