Scandinavian Studies Web:
Digital Libraries and other Scandinavian Gateways
---
[Multiple Countries]
[Denmark] [Finland] [Iceland] [Norway] [Sweden]
Multiple Countries

Altavista - allows a search in any language (use the drop down menu above the search box)
The Nordic Pages - Country information, subject guides, news and media, and more.


Denmark

Denmark's Electronic Research Library - links, catalogues, digitized resources, research databases
Jubii! - index to Danish websites, with a search engine
Yahoo! Danmark


Iceland

iceland.org - maintained by the Embassy of Iceland, Washington, DC


Finland

Finnish Virtual Library - selected sites from the Jyväskylä University Library
Virtual Finland - comprehensive index to Finnish web sites from the Ministry for Foreign Affairs of Finland


Norway

Dokumentasjons-prosjektet - a major joint effort of Norwegian universities for digital documentation
in such areas as history, folklore, literature, lexicography, ethnography and numismatics.
Norway.org - a site of the Norwegian embassy in Washingtonian D.C.
startsiden.no - multidisciplinary gateway to Norway (in Bokmål)
startsida.no - multidisciplinary gateway to Norway (in Nynorsk)
Yahoo! Norge


Sweden


Swedish Information Service (Consulate General of Sweden) - lots of information on Sweden and Swedish-American organizations,
including Swedish Events, a monthly listing of Swedish events and visitors in the U.S.
Yahoo! Sverige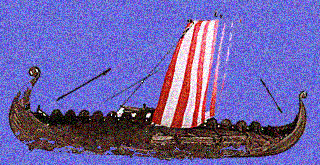 Return to Scandinavian Studies Web home page.

Return to WESSWEB home page.
---
Scandinavian Studies Web.
Last updated:

June 2005.
The URL is http://net.lib.byu.edu/estu/wess/scan/nordgate.html