MEETING NOTES
ACRL/WESS Scandinavian Discussion Group
ALA Midwinter meeting, San Antonio
Saturday, January 15, 2000, 11:30-12:30 a.m.
Saint Anthony Hotel - Peraux

INTRODUCTIONS
The ten people in attendance introduced themselves and shared institutional news. Represented were: University of Illinois/Champaign-Urbana, Cornell University, University of Kansas, University of Illinois/Chicago, Indiana University, University of California/Los Angeles, University of Wisconsin/Madison, Brigham Young University, Yale University, and Sweden's Bibliotekstjänst.

INSTITUTIONAL NEWS
Madison and Minnesota are in the process of developing a joint approval plan for Scandinavia.

SCANDINAVIAN STUDIES WEB
The WESS Scandinavian Studies Web site continues to grow and provides access to an increasing number of databases.

PERIODICAL INDEXES
Richard Hacken (Brigham Young) led a discussion on Scandinavian periodical indexes, focusing primarily on web-based databases, including Norart (Norwegian), Libris (Sweden), Artikelbasen (Denmark), and Arto (Finland). All of these databases can be reached from the Scandinavian Studies Web under Libraries and Information Services (http://net.lib.byu.edu/estu/wess/scan/nordcat.html); however, Norart and Arto require subscription. Since most of us have had little experience using these databases, a small group (Anderson, Hacken, Hsu, McKim) agreed to evaluate them, including comparing their coverage to that of other indexes. Results will be posted on the Scandinavian Studies Web.

ANNUAL MEETING IN CHICAGO
Several possibilities for outings in Chicago were raised, including Andersenville and Augustana College (Swedish immigrant history). Marianna agreed to investigate these and to find out about other events and venues.


Return to Scandinavian Discussion Group events.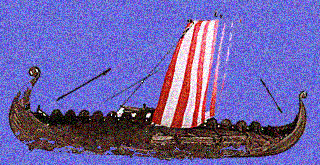 Return to Scandinavian Studies Web home page.



Return to WESSWEB home page.
---
http://net.lib.byu.edu/estu/wess/scan/mid01min.html
000219
webpage contact: Richard Hacken